Marabu Graphix Permanent Markers (Water based ink)

Deluxe set with 24 Colours in each set:
lemon, tangerine, red orange, amber, cherry red, light vermilion, make-up, pink, rose pink, plum, ultramarine, azure blue, light blue, petrol, aqua green, dark green, antique green, lime, smoky blue, smoky quartz, dark brown, light grey, grey and black

These pens feature transparent water based ink inside a pen - meaning you have the precision and the convenience of a pen to create vibrant drawings!
The flexible nature of the durable brush tip allows its users to create lines varying from 0.5mm all the way up to 4mm.
These Twin Tip watercolour Brush Markers feature a light body which makes for an exceptionally fluid drawing and colouring experience
Twin tip pens means there nibs on either side of pen - one for contours and the other a flexible brush.
Ideal for watercolor painting on watercolor paper. Also ideal for graphic design, illustration and lettering.
Perfect for both covering large areas or drawing very fine details.
Never dip Marabu Aqua Pens into water directly. Always apply the colour then use a wet  brush to spread colour   
Low odour, lightfast water based pigment ink
blendable and transparent colour
The nibs features water-based ink and spring back to their original shape after any brushstroke.
You can also use these to draw and experiment with lines of different thickness. see sample images in the gallery to show you how these pens look when used
Cap represents colour of pen - easy to locate colour needed
This water based  ink pens set is so versatile and can literally be used for illustrations, calligraphy, manga, comic, designers, artists, colouring, card making, scrapbooking - the possibilities are endless!

Free Shipping
Applies to all orders over $50 in Australia. All Prices include GST
Shipping Rates
Orders under $50 will be shipped at standard Australia Post rates. Use the provided shipping calculator on product pages for more precise shipping rates for standard and express services.
Delivery Times
Orders are usually dispatched same day upon receipt of payment if payment is made before 3pm. Orders after 3pm will be shipped the following day. For Australian orders we offer nationwide delivery via Australia Post or via our contracted courier companies. Please ensure a contact number is provided to allow contact if required during delivery. Tracking details will be emailed to you once your order has been dispatched please monitor your tracking number for further information and if there are any issues let us know so we can follow up.
Because we ship immediately your order should be with you really quickly. We are located in Sydney, NSW Australia and we post every single day. Your order should be delivered to you in record time especially if you are in a metro area of Australia. 
Australian deliveries should be between 1-7 working days. Longer for rural parts of Australia. International deliveries can take anywhere from 7-16 days although in some cases it's quicker. Delivery details will be provided in your confirmation email/text. Please monitor your tracking number for precise information.
Click and Collect
Free Click and Collect available from our Sydney shop!
The best way for click and collect orders is to make your order through our website and select pickup at the checkout - we don't need long to prepare your order. Usually around 30 minutes or so. Once we're done you'll get an sms or email from us that your order is ready for pickup. You can then come at your earliest convenience and pickup your order :)

International Orders
We ship worldwide. However for international orders delivery will be longer and unfortunately due to COVID19 further delays may occur. Goods & Services Tax is not applicable to international orders, however the buyer is responsible for all local sales taxes, as well as import fees and duty. So please check custom charges if any in your country. 
If you have any questions our friendly staff members will be able to assist you. Please email us at orders@craftcity.com.au 
Payment & Security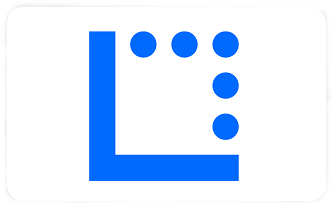 We do not store credit card details nor have access to your credit card information.
Customers who bought this product also purchased
Welcome Back! You recently viewed