Derwent Inktense Intro Colouring Pencils Art Set
includes 10 x Derwent Inktense watercolour pencils + Derwent pencil case in cool grey,  1 x A4 watercolour pad from Fabriano and  1 x KOI water brush

The 10x Derwent inktense pencil colours included are Sun Yellow, Tangerine, Poppy Red, Fuchsia, Deep Indigo, Sea Blue, Apple Green, Leaf Green, Baked Earth and Ink Black
 1 x A4 watercolour pad from Arto - this pad is 200gsm and 100% cellulose - 12 sheets in your pad - Cold pressed - acid free and can be used for watercolour paints/inks, gouache, acrylic paint and drawing
You will also receive 1 x KOI water brush so you can get started using your stunning new watercolour pencils straight away
This brush is #6 round medium tip
The Derwent pencil case / wrap in the new cool grey colour is perfect for your new pencils and features two zippered pockets for your pencils and other accessories such as erasers, sharpeners etc

Your new Inktense pencils feature round 4mm soft lead core is perfect for bold expressive drawings. The highly pigmented colour is easy to apply and produces a vibrant finish. Includes a stunning range of 10 colours!
Your new pencils can be used wet or dry - expand your creative possibilities.
Water soluble pencils can be used dry for expressive drawings, or washed out with water to create a bright, yet translucent ink-like effect
Your new pencils also feature pigments that dry quickly and permanently when washed out, minimizing colour bleeding. Once dry, colours can be placed next to each other or layered, without fear of colour bleeding
As the colour dries permanently, it's great on fabrics such as silk or cotton
Your new pencils are blendable and inter-mixable - make custom shades by mixing colours together. You can also obtain lighter shades of the same colour by adding water. Mix colours to create a truly unique piece of art

Amazing value in one purchase!
Free Shipping
Applies to all orders over $50 in Australia. All Prices include GST
Shipping Rates
Orders under $50 will be shipped at standard Australia Post rates. Use the provided shipping calculator on product pages for more precise shipping rates for standard and express services.
Delivery Times
Orders are usually dispatched same day upon receipt of payment if payment is made before 3pm. Orders after 3pm will be shipped the following day. For Australian orders we offer nationwide delivery via Australia Post or via our contracted courier companies. Please ensure a contact number is provided to allow contact if required during delivery. Tracking details will be emailed to you once your order has been dispatched please monitor your tracking number for further information and if there are any issues let us know so we can follow up.
Because we ship immediately your order should be with you really quickly. We are located in Sydney, NSW Australia and we post every single day. Your order should be delivered to you in record time especially if you are in a metro area of Australia. 
Australian deliveries should be between 1-7 working days. Longer for rural parts of Australia. International deliveries can take anywhere from 7-16 days although in some cases it's quicker. Delivery details will be provided in your confirmation email/text. Please monitor your tracking number for precise information.
Click and Collect
Free Click and Collect available from our Sydney shop!
The best way for click and collect orders is to make your order through our website and select pickup at the checkout - we don't need long to prepare your order. Usually around 30 minutes or so. Once we're done you'll get an sms or email from us that your order is ready for pickup. You can then come at your earliest convenience and pickup your order :)

International Orders
We ship worldwide. However for international orders delivery will be longer and unfortunately due to COVID19 further delays may occur. Goods & Services Tax is not applicable to international orders, however the buyer is responsible for all local sales taxes, as well as import fees and duty. So please check custom charges if any in your country. 
If you have any questions our friendly staff members will be able to assist you. Please email us at orders@craftcity.com.au 
Payment & Security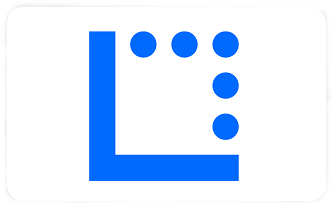 We do not store credit card details nor have access to your credit card information.
Customers who bought this product also purchased
Welcome Back! You recently viewed